SPECIAL EVENT !!
SATURDAY, FEBRUARY 1, 2014
OBMHC ANNUAL MEMBERSHIP BANQUET AND AWARDS PRESENTATION
TIME: 5:00 P.M.
PLACE: Ridge Manor Community Center
34240 Cortez Blvd in Brooksville, just east of I-75 on Hwy 50/Cortez Blvd
COST: Free to OBMHC members, Guests $10 per person payable at door
Catered dinner provided by club; please bring a dessert to share
PLEASE RSVP to pxperf@aol.com before 1/25/2014
TAKE NOTE: NEXT GEN'L MEMBERSHIP MEETING IS:

SATURDAY, FEBRUARY 1, 2014

during the Annual Banquet in Brooksville

banquet starts at 5:00 p.m., meeting will be held during banquet at some point
MEMBERSHIP RENEWAL TIME!!
Don't forget to renew your OBMHC membership for 2014. Membership period is January 1st, expiring on December 31st, but if you join anytime after October 1st, your membership carries through the following year! Membership applications can be found under the MEMBERSHIP tab above.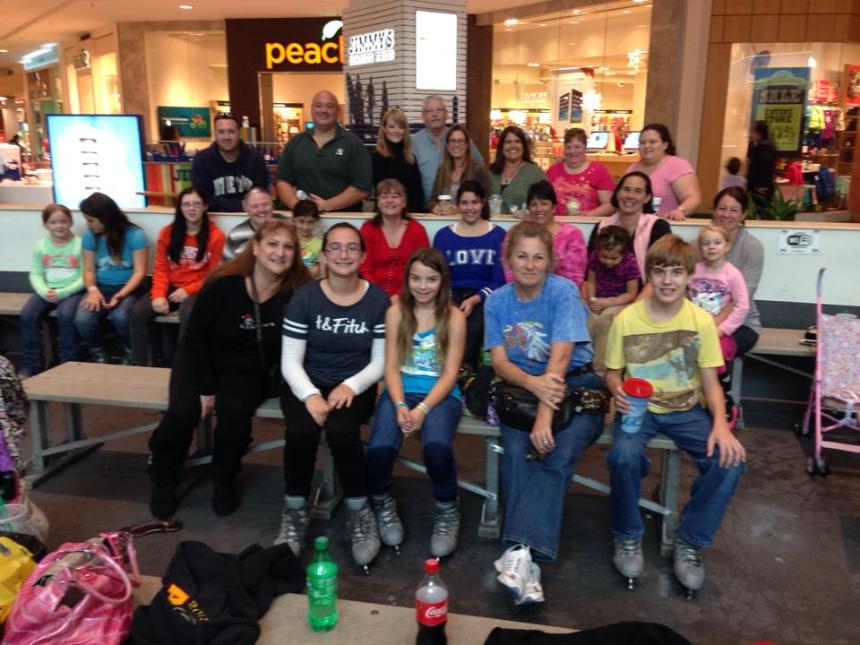 MERRY CHRISTMAS AND HAPPY HOLIDAYS from all of us at OBMHC! What a blast at our First Annual Christmas Skate Social, organized by our own Social Director par Excellence, Joanie Tamboe. Word is all the partiers can still be heard spreading joy and laughter from Ocala to Sarasota !!!
CONGRATULATIONS TO OUR FLORIDA YOUTH SHOWING AT AMHA WORLD SHOW 2013!!!
Jordan Henrich: Hi-Point Youth (boy) 7 & under
World Champion Jr. Mares, 7 & under; Resv World Champion Jr Gelding 7 & under
Multiple Top 10s
CHASE PEFFLEY (1st time at World Show and first year showing minis!!!)
Multiple Top 10's
CONGRATULATIONS TO OUR FLORIDA YOUTH SHOWING AT AMHR NATIONALS 2013!!!
Congratulations to our 2013 Nationals Youth Award Winners!

There were approximately 165 youth that participated this year.

AMHR Junior Judging Winners:
8-12: Jessica Tamboe

Top Ten 13-17: Hannah Borst, Kaycie Timm, Kelsey Vann, Melissa Opie, Claire Neinast, Jenna Cino, Georgia Kossoff, Jessica Walmer, Liz Matheny

Quiz Bowl I sponsored by the Youth Committee:
8 & 12: winner Jessica Tamboe 2nd Place Riley Price
OVERALL HIGH POINT BOY (13-17): Christopher O'Cull
CLICK HERE to view more pictures of our wonderful youth members at AMHR Nationals!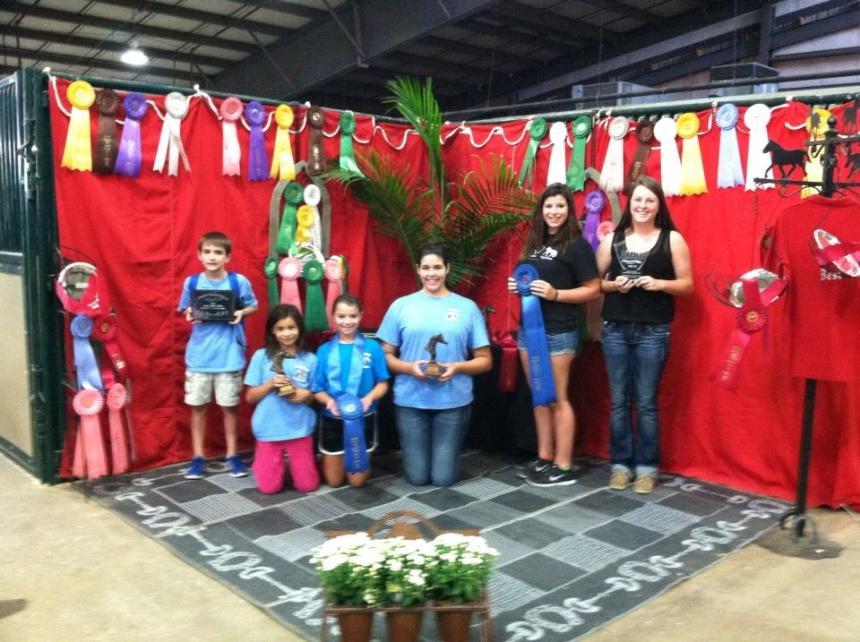 | | |
| --- | --- |
| | The future of our miniature horse industry -- the Youth Exhibitors at 2013 AMHR National Championship Show! |
THANK YOU TO OUR MANY SPONSORS IN 2013
(we would love to add you as a NEW SPONSOR!!!)
Pat Tyner: $100 cash award to Youth Hi-Point Boy and Girl winners at each show !!!
Eric and Debbie Woolley: Belt buckles for end-of-year Hi-Point youth in all AMHR youth divisions!!!
Rosette ribbons for youth classes at the April show. The Woolleys are also donating an embroidered cooler for the Amateur Year End AMHR Hi-Point Winner.
Pat Buono and Verna Greaner: Special Awards for all championship classes at the Area III Championship show in June.
Deb Owen and Linda Linse: Sponsoring all Supreme classes in at the Area III Championship show as well as Rosettes/neck ribbons for Youth Supremes at that show. Sportsmanship Awards for AMHR and AMHA youth.
Samantha Clark Johnson: Youth owned and exhibited Showmanship Award and Rookie of the Year Award. $50 incentive for Stock Horse Demo class at July show.
Robin Cole and Brooke Sheridan: Rosette ribbons for youth classes at the April show. $50 incentive for Stock Horse Demo class at July show.
Dawn Heinrich and Donna Lavery for support of Youth Supremes
REMINDER: Exhibitors must be club members to qualify for any of the Hi-Point or Year End Awards. Memberships may be purchased on the day of the show before your first class.
OBMHC is a member club of the American Miniature Horse Association and the American Miniature Horse Registry.

Promoting the American Miniature Horse and Shetland Pony

in Florida and beyond!!!

Orange Blossom Miniature Horse Club was formed in 2009, incorporated with the State of Florida as a non-profit organization with the intent to provide education and recreational activities for its members and general public, especially youth, in the areas of breeding, raising, and showing miniature horses.

All this fancy talk is just one way of saying OBMHC is here to promote the American Miniature Horse and Shetland Pony in as many ways as we can imagine!!! We have members of all ages and from all walks of life, from Florida and outside of the state, with one thing in common -- a passion for these small equines!!

We hope you will take a moment to discover what it is about these enchanting horses that makes them so endearing. Whether you are interested in exhibiting, breeding, trail and at-home activities, or just minis as fine family pets, this web site is designed to introduce you to all of those activities....and ways that YOU can become involved with miniatures and ponies. As an owner or just an enthusiastic admirer, OBMHC welcomes you and encourages you to become an active member and supporter of our club as we promote our favorite breed.
DON'T FORGET TO VISIT OUR CLASSIFIED PAGE TO SEE WHAT OUR MEMBERS HAVE TO OFFER!!!
| | |
| --- | --- |
| | Copyright 2012 All Rights Reserved for all content of the OBMHC web page. Reproduction rights must be granted by copyright owners. SITE UPDATED 11/05/2013 |